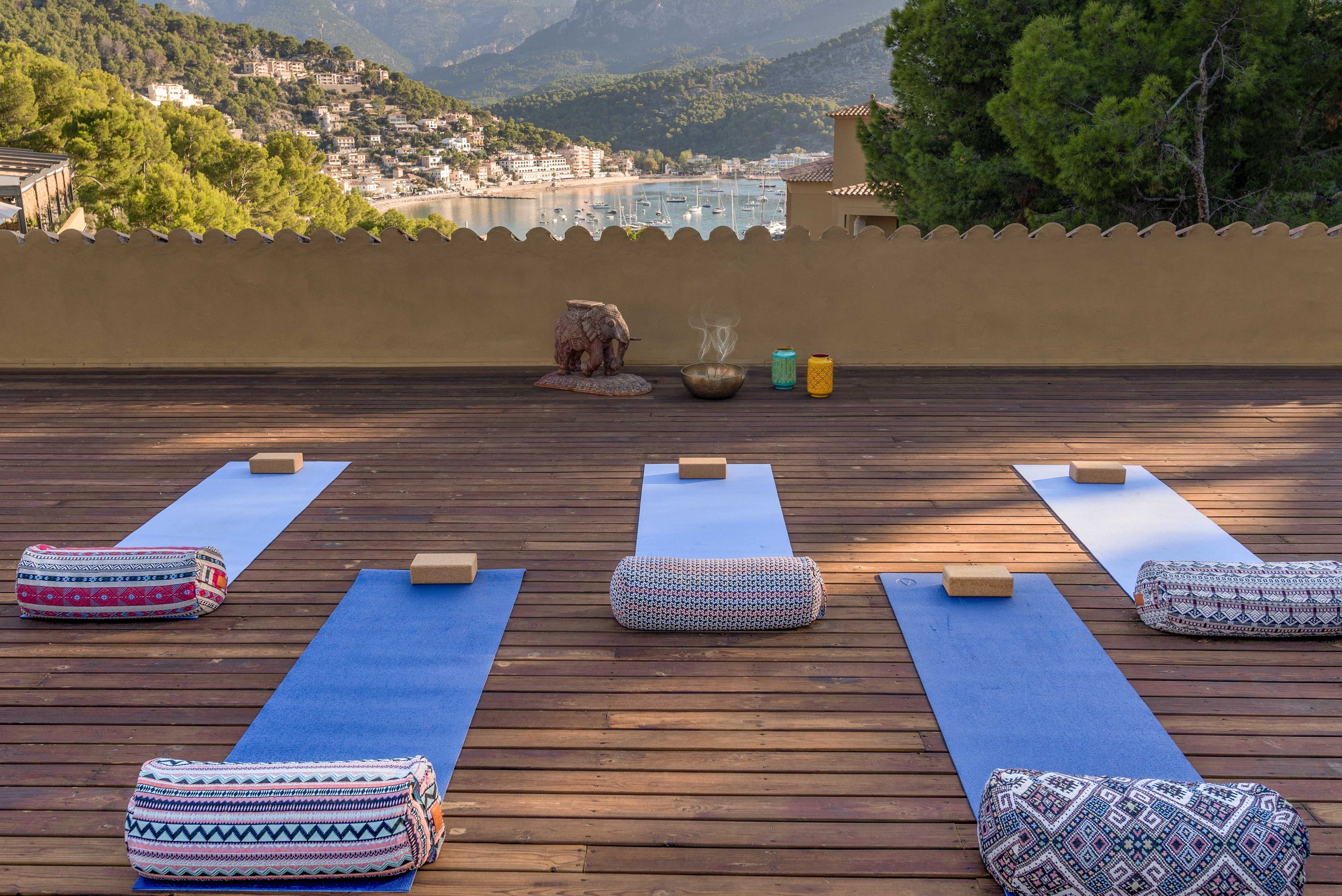 "Inner Bliss" Yoga Retreat, 15.-17. Dezember 2023, Töpferhaus am See, Norddeutschland
Raus aus dem hektischen Alltag, rein in die bewusste Entschleunigung. Im "Inner Bliss" Yoga Retreat lade ich dich ein, ganz bei dir zu sein, auf Innenschau zu gehen und mit Ruhe und Achtsamkeit Zeit für dich in Anspruch zu nehmen und zu genießen.


Mit kraftvoll und zugleich sanften Yogaeinheiten, geführten Meditationen und Atemübungen sorgen wir für Kraft und Stabilität im Innen und Außen, für ein gestärktes Selbst, eine stabile Mitte, Ausgeglichenheit, Ruhe und Entspannung.
"Joy of being" Yoga Retreat, 14.-18. April 2024, Bikini Island & Mountain Hotel, Mallorca
The "Joy of being" Yoga Retreat is all about experiencing your inner place of joy, playfulness & happiness! Let your light shine, EnJOY being who you are!

Enhance yourself for 5 amazing days surrounded by the beauty of Tramuntana mountains, good vibes, the most amazing views & incredible food.
A place where you can fully enjoy, unwind and vitalize body, mind and soul!