I am happy to welcome you in one of my yoga classes, workshops, or Yoga retreats
- ready to practice with you!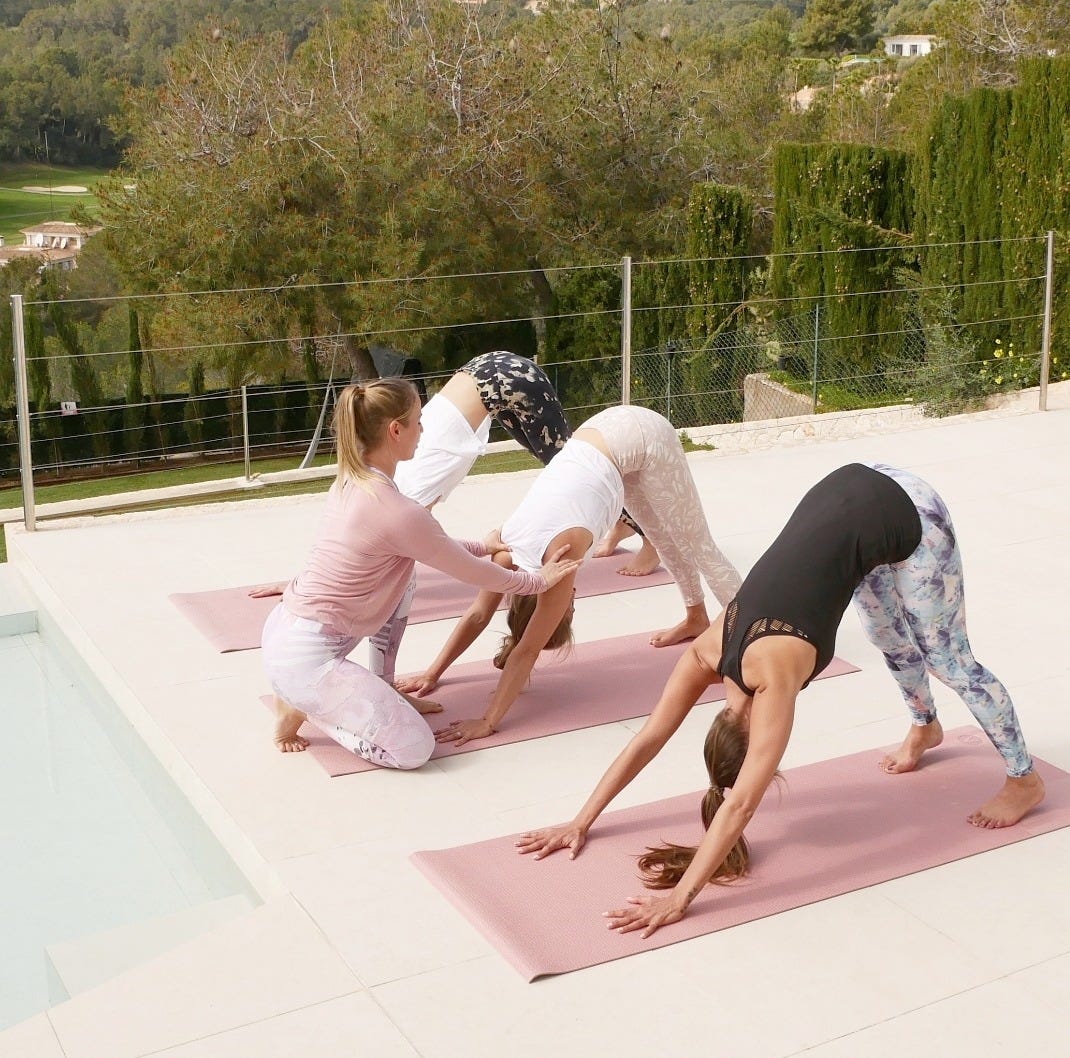 Beach Yoga Illetas
Tuesday 8 am
Thursday 8 am
Sunday 8 am

Drop in: €15,-
Bono10: 10 classes for €110,-

Times may vary. Reservation in advance.
Add. advice: Due to current situation I don´t borrow any mats! Please bring your own one.


Vinyasa Flow class at Purobeach, Illetas (saisonal):
Friday 9:45am
Reservation in advance with Purobeach Club.
Online Yoga
Online Yoga classes via Zoom, practice in the comfort of your home from anywhere in the world.

Drop in: €10,-
Bono10: 10 classes for €85,-

Times may vary. Classes via Zoom.
For further info, please contact me here.